Meva Formwork Systems is a family-owned German concrete form manufacturer. The company is a leading international provider of innovative formwork solutions, including specially designed custom formwork. Founded in 1970, Meva is the first formwork manufacturer to introduce a 100% wood-free, all-plastic facing successfully. Other inventions include the closed, hollow profile, the quick-lowering system SAS and the articulated flange nut.

Bob Evans Farms, Inc. is a $1.75 billion publicly traded restaurant and retail food products company. The company produces a complete line of retail food products including pork sausage and convenience foods under the names of Bob Evans and Owens. The company operates 715 full service restaurants under the names Bob Evans and Mimi' Café, serving customers primarily in the Midwest, mid-Atlantic, Southeast, California and other western states. Bob Evans is a leader in sausage, side dishes and frozen breakfast foods. The company produces and distributes pork sausage and convenience food, opening its first distribution center at Airpark Ohio in 2002.

United Fiberglass of America was founded in Springfield Ohio in 1983. UFA is the leading provider of conduit, bridge drainage systems, and comprehensive fiberglass pipe.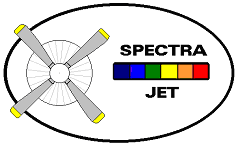 Spectra Jet is a Challenger and Learjet repair company founded in 1998. The company performs airframe inspections, system troubleshooting, time change items, engine changes and modifications.

Lineage Logistics is a warehousing and logistics company built to deliver sophisticated, customized, and dependable cold chain solutions. Lineage Logistics has one of the largest facility networks in the U.S. and an ever expanding reach. However, it is the people of Lineage Logistics that set it apart – people who are creative, dedicated to getting the job done, and absolutely committed to customer service.